About a year ago I saw this stamp set at Archivers and I had to have it. Well it sat in my box until a few days ago when I decided I needed to start stamping again. I took it out and made a few 3 x 3 cards. These are the perfect size for those gifts for co-workers.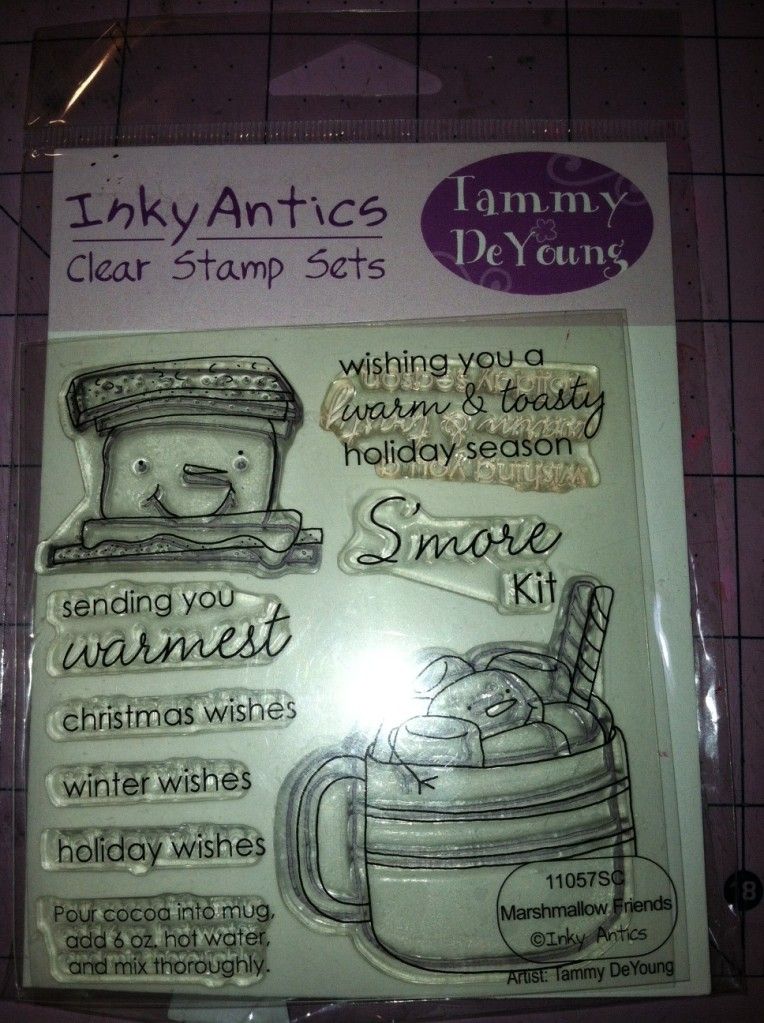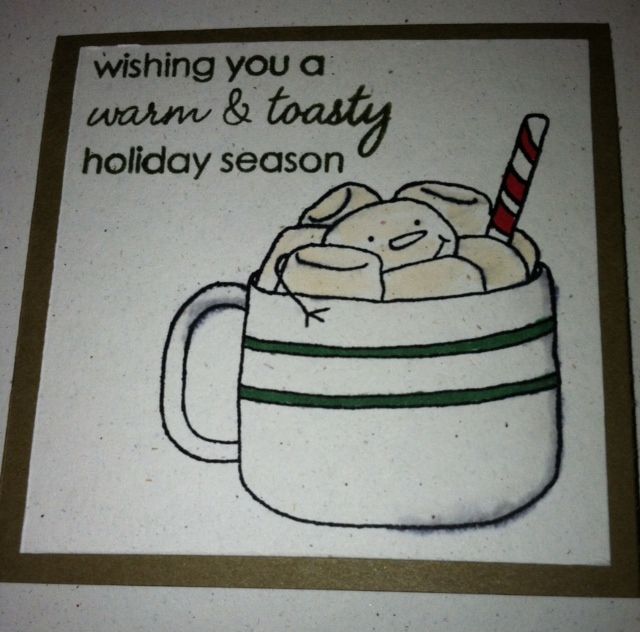 Oops, I forgot to color in his nose..
I just loved this stamp. I got it because I have cute pictures of the boys making smores and I wanted to use it on a layout. Got a double with this stamp set.